"Mike provided amazing service from the start to finish. We organized everything over email, and met the day of the event. We were initially apprehensive about conducting business this way; however, the quality of Mike's work made all that apprehension seem silly. He was highly professional, and worked with us throughout our event to ensure he was covering everything we needed. He was a ghost during the ceremony and reception, and we did not realize he was taking photographs. Because of his ghost like ability to float through the room without being noticed, he was able to capture so much emotion in his images. The quality of his work is impeccable, and he has a strong artistic eye. We are so pleased with the images he captured, and would recommend Mike to anyone. Mike is super flexible, and we really liked his hourly rates. We needed to add additional time as the reception occurred, and he was happy to extend his time and work with us for some truly memorable shots of us. Finally, he got our images posted online within a week, and we received our DVD shortly there after.

Bottom line, we can't say enough good things about Mike!"     Becky and Michael

"Mike did a great job capturing our wedding. We had a bit of a non traditional ceremony and he seemed to capture all those little precious moments with very high quality photos. He was easy going just like us, and I also had so many people comment that the photographer was not even noticable to them because he was so good at what he did! A big thank you to Mike for giving us priceless images of our special day!"

"(Mike) was not intrusive and captured genuine moments from my wedding. He is a definite keep if you are looking for a reliable, professional and quiet photographer. He was detailed orientated and took many pictures of the wedding set up while capturing photos of my beloved family. I did not feel like he was asking me to pose for particular pictures but instead, he was able to capture these moments in real time. Note: he was our reception photographer."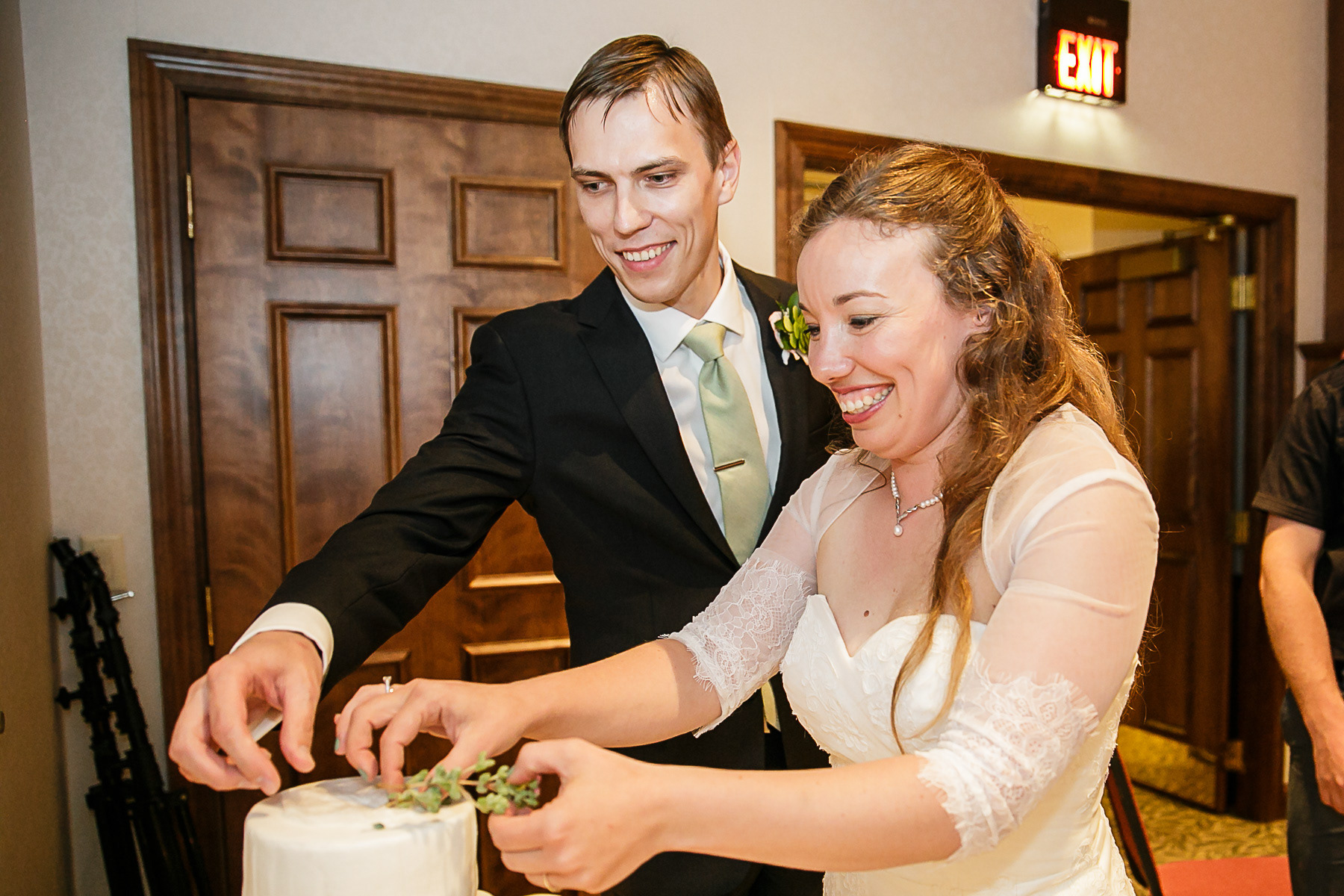 "We couldn't be happier with the photos Mike captured on our wedding day. We appreciated Mike's professionalism throughout the day, and his ability to adjust and go with the flow. We choose Mike to photograph our big day because of his ability to capture small moments, and because of his unique pricing by the hour versus packaged pricing. We loved the candid style that Mike uses. So many of our favorite memories are documented in the pictures for us to remember for a lifetime. All of our guests were so excited to see the photos as well, because they were included. One of the best parts is that we got to see our photos a couple days after the wedding, and got the actual photos within a week and a half after the wedding! We have already highly recommended Mike to our friends, family, and colleagues. Mike was captured some amazing photos and was so great to work with on a day that is so special!"
"Mike did a fantastic job!  He arrived on time and was quick to respond to any emails before the big day.  Got the pictures we had asked for done right away after the ceremony in regards to formal, family and group shots. He was able to capture wonderful candid shots the rest of the evening.  Mike's main photography style is candid, which the guests and we loved!  Guests at the wedding stated how awesome he was and how dedicated he was to getting good pictures.  Not only did we have good pictures of the bridal party but we have great memories of our guests having a blast.  Thanks again for the professional service!"

"Mike was fantastic. He caught the emotions of our wedding in the best and most creative shots. His professionalism, follow-up, direction and personality were top-notch. Not to mention he was extremely quick to respond, and his follow-through and advice throughout planning and on our day was so helpful. He spent the day and evening with our friends and family and fit right in! He made our wedding a breeze and memorable. We couldn't be happier with Focal Point!!"

"Mike was an EXCELLENT photographer especially if you like the photojournalistic style of photography. We had no idea that he was even in the room half the time, but once we got the pictures back we found tons that were great candid shots that really helped set the mood of the wedding. Mike was very friendly, very flexible and had a very fair price for his services. His helper (Courtney) was courteous as well and was great with crowd control and kids during group shots. Mike's shots in his portfolios were always different and never felt like he was going to follow a "script" to his photography. When shopping photographers, we noticed a big trend of shot styles during weddings and even noticed the same in one of our friends once we saw the photos. With Mike, we felt our experience was truly personal, and that he was doing his best to capture OUR moment. Thank you so much."
"A lot of time goes into planning a wedding and before we knew it the big day was here. Many people told us cherish the day it goes by so fast, and they were right. The day went by in a flash. We were so impressed with Mike's ability to capture everything that went on around us on our wedding day. He captured the obvious big moments; the ceremony, cutting the cake, speeches, etc. but almost more special to me was that he captured the many small moments that went on without us even knowing. He got us our pictures a week and a half after our wedding day. The pictures arrived in a personalized case with instructions on care and printing. Mike's professionalism and expertise was more than we could have asked for. I would highly recommend him to anyone."

Carolyn and Ry

"We could not be happier with the photos Mike captured on our special day! Everytime we look through them it is like reliving our wedding all over again. Mike got so many great shots of our guests too and everyone has commented on how much our photos captured the atmosphere of the day perfectly! Overall he was great to work with and was very accommodating when our venue changed and we wanted to change our schedule so close to the day! His pay by the hour pricing was very reasonable and worked out very well for us. "

"Mike was really wonderful to work with! We were on a very tight budget, and his flexibility in what he is willing to do (charging by the hour, for example) helped us out a lot. Other photographer's packages just did not give us what we wanted, but we were able to get exactly what we needed with Mike. He was very responsive, very professional, and we loved the quality of our wedding photos. He really got some great shots, and his experience shows. He also got our photos edited and posted in our online gallery within days of our wedding, and we also got our DVD within a couple of weeks. Excellent service from a really nice guy!!"

"Mike was absolutely wonderful to work with and we were so pleased with everything he provided us! My husband and I were planning our wedding from 4 hours away, which had it's own challenges, but Mike was very understanding and flexible. Traveling to Green Bay, where our wedding was held, was not always do-able with our schedules, but Mike didn't require to meet with us before hand, nor did he require engagement pictures, which would have been difficult to fit in. He was also very responsive and accessible communicating through email, getting back to us very quickly with answers to our questions/concerns. He also provided a BEAUTIFUL final product in not only wonderful pictures of our special day, but with the promised DVD with all of the shots, mailed to us only 2 weeks after the wedding. He was fun and easy to work with on the big day, and was a great sport, with us being his longest wedding to shoot with 10.5 hours! He made the most of it and had fun with us. Thank you, Mike!!"

"Mike was outstanding! I planned the whole wedding from out of state and he was very flexible and understanding through the whole process. Additionally, we had to move the location of the ceremony last minute due to poor weather and he was able to make quick changes and adapt without sacrificing the results of the photos. During the reception, he was able to blend in so much that we could barely tell he was there. Do not hesitate to hire him. The quality of his pictures were beyond what we could have hoped or dreamt of. His pictures will be cherished by my husband and I for a lifetime."

Bethany and John

"My experience with Focal Point was excellent! Mike did a great job of capturing our day. We really wanted the majority of our pictures to be candid and not too posed. That is exactly what we received. Mike was able to take all the love that was at our wedding and put it into photos. His prices were extremely reasonable and we were able to view our photos in the online gallery just a few days after our wedding. We received a disc with all of our photos a week later! I would definitely recommend Mike at Focal Point Photography!"

Sheila and Scot

"Our initial interest was due to the affordability of Mike's prices. After meeting and working with him, the affordability factor took a back seat to Mike's flexibility, professionalism and his genuine friendliness. Mike made the photo taking process fun and had really good ideas. We loved the candid shots! We highly recommend Focal Point Photography for those events that you would like to record for your memories. Thanks again Mike!!"

Nicole and Jon

"Mike did a great job of doing exactly what he said he was going to do when we first met. He said he tries to capture the storyline of the day through his photography. He did such a wonderful job of this that even though we chose not to hire a videographer, our special day feels completely documented. He does a great job of capturing the personality of the individuals as well as the personality of the wedding as a whole. We would highly recommend Mike to future couples as our final prints were everything we could have hoped for."