View the video to learn about my style and what you receive
I try to keep things as simple as possible so I charge a flat hourly rate of $230 per hour for weddings.  An additional travel fee is added if the number of hours booked is less than four (50 cents/mile from Appleton).  The initial investment is $300--this and a signed wedding agreement locks in your date!  
Y

ou will receive a flashdrive or download link with edited images and a password-protected online gallery. 
What about engagement photos?
Engagement photo sessions are separate from wedding coverage and are $140 per hour.  Multiple outfit changes and locations are included.  Like wedding coverage, session includes a password-protected online gallery where you can download the images.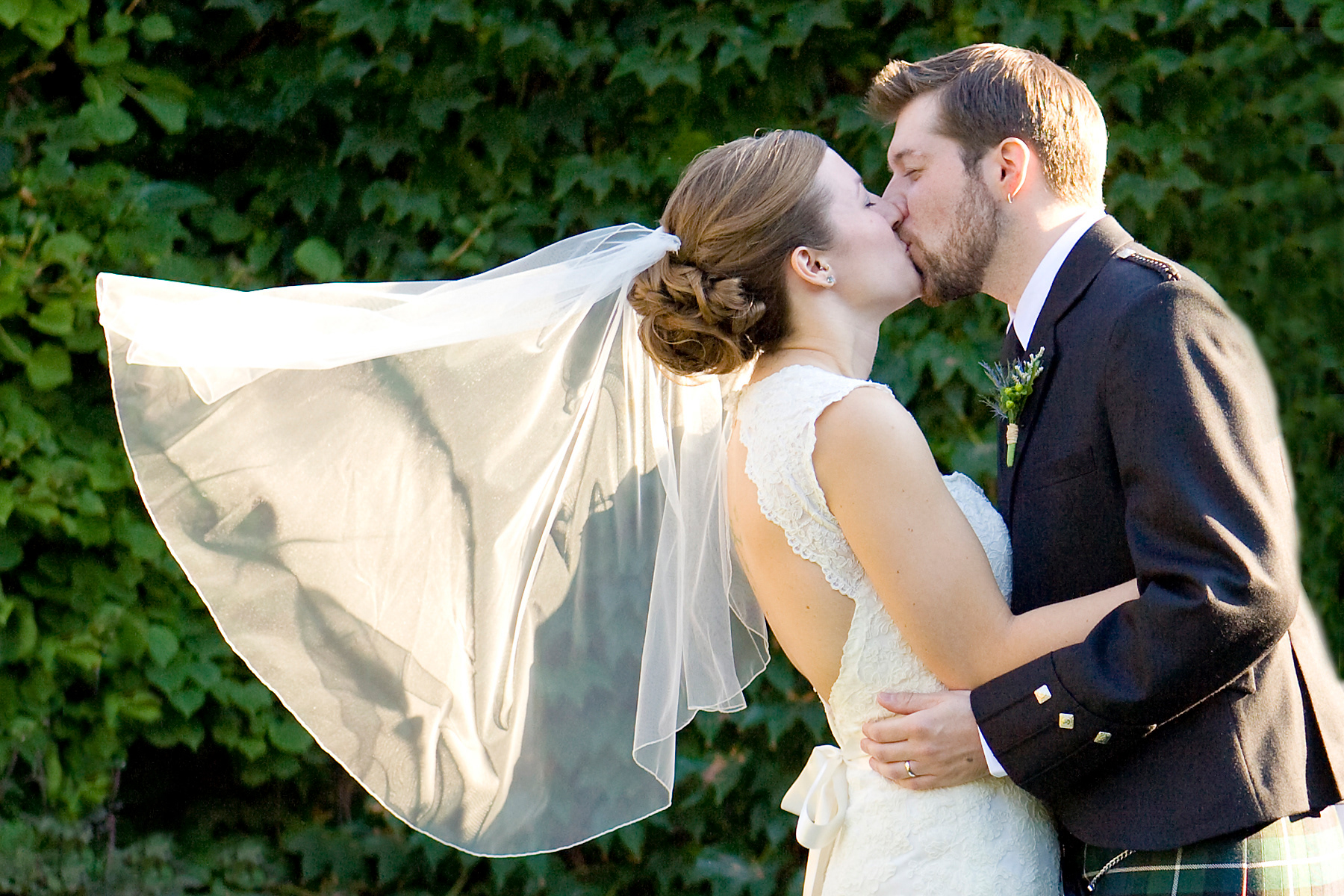 What is your style of photography?
There are a lot of photographers out there and so defining style can be difficult.  I started my photography career as a newspaper photojournalist and therefore I cover a wedding in many of the same ways that I would cover it as a newspaper assignment.  I prefer to be a "photo ninja" (one of my wedding couples called me that).  I love just floating around, blending in to my surroundings and capturing what is happening--always looking to capture emotions and tell stories with my photographs.  I specialize in low-key, intimate events which seems to fit my photojournalist and candid approach.
What are the other benefits of choosing Focal Point Photography LLC?
I have already covered the hourly rate, quick delivery, online gallery, and photojournalistic approach, but there are other benefits!  I have a degree in photojournalism from an accredited journalism university and have been a staff photographer for two different newspapers--these experiences have given me the tools necessary to photograph in all types of conditions under varying types of pressure.
I use high quality professional equipment from Canon and Fuji and top-of-the-line editing software to create exquisite photographs.  I also have backup equipment so you can have peace of mind knowing that your wedding will still get covered even if malfunctioning equipment occurs.
Call Mike @ 920.659.0787 to discuss details of your big day!
Located in Appleton, Wisconsin...proudly serving the Badger state